Cardinals Offer More Challenge for Redskins Rookies Ryan Kerrigan and Chris Neild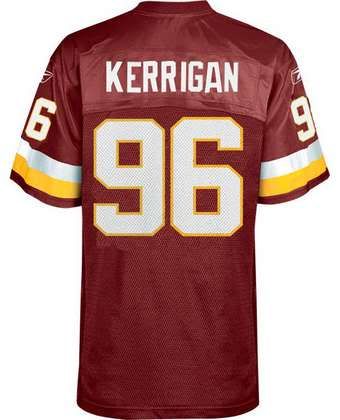 Washington Redskins rookie Draft pick Chris Neild had a big day against the New York Giants. So did his first-round rookie team mate Ryan Kerrigan. They can do that again Sunday against the Arizona Cardinals.

The Cardinals offense is younger and healthier than the Giants. They present challenges..
Injuries made the Giants little more than a preseason opponent. Most of those hurts were on the defense. However, injuries forced transitions on the Giants' offensive line. The Giants released long-time center Shaun O'Hara and left guard Rich Seubert. G/C Adam Keots is on the Physically Unable to Perform list. Dave Diehl moved from left tackle to left guard. Third-year player Will Beatty moved to Diehl's spot at left tackle. Unrestricted free agent David Baas was the new center.
The Giants were not in the best shape for face a Washington front-seven they've never seen before.
The Cardinals O-line is the product of assistant head coach and former Hog Russ Grimm. However, only C Lyle Sendlein and LG Levi Brown are carry-overs from the Cards' Super Bowl team. Free agent LG Daryn Colledge joined the Cardinals from the Super Bowl Packers. The others are carry-overs from last season.
Unlike the Giants, the Cardinals' linemen are peaking together. Most are in their fourth or fifth season. RG Bruce Hadnot is in his eighth season.
TE Todd Heap landed in Arizona after leaving the Baltimore Ravens.
Look for the Cardinals to try a power running game with Beanie Wells to the left. That is the strongest part of their line. That runs them straight at Adam Carriker, Brian Orakpo and Rocky McIntosh. Carriker and Orakpo can hold their own. McIntosh is a tackling machine, but is a suspect coverage leak.
Grimm will want to see if he can move rookies Kerrigan and Neild "from point A to point B" whenever he gets the chance. The Cardinals held the Panthers to two sacks and two quarterback hits.
Heap is the man I would use to test the coverage skills of Washington's linebackers, especially Kerrigan and McIntosh. He has a habit of making linebackers look silly. That makes for a rough outing for Kerrigan.
Don't give them the chance. Washington's front seven must pressure Kevin Kolb before he gets in a rhythm with receivers Larry Fitzgerald and Early Doucet. That makes for a rough outing for the Redskins.
That's where Chris Neild comes in.
The Redskins are four-point favorites at home. I see little reason to reason to dispute that.

Point after: Fantasy guru Michael Fabiano advises owners to start Rex Grossman, Tim Hightower and Santana Moss against the Cardinals. Fabiano also advised owners to start Arizona running back Beanie Wells against the Redskins. Chris Cooley should be relegated to the fantasy sideline in favor of Fred Davis, who Fabiano labelled a rising star.